Your unofficial guide to events in Monaco and Monte Carlo.
Delivered to your email box first thing on Thursday morning.
November 17th Newsletter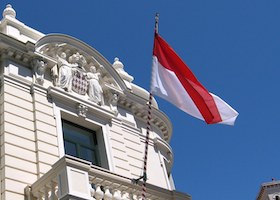 Completely and Utterly Irreplaceable (1)
What's new?
Geoff Miller has unfortunately had to pull out of Azur Production's next celebrity lunch due to a family illness, but the event goes ahead with England's most capped player and former captain, Alec Stewart. Not so lucky are the organizers of Monte Carlo Comedy Film Festival. Normally held towards the end of November, the 2011 event has been canceled.
Two places celebrate anniversaries this week. Before Bar has been open a year and is having a party tomorrow night with DJs Saad and Yan One. Further up the road, the Dauphin Vert celebrated its 12th anniversary with regulars on Tuesday. This great little cafe bar is open all day, and normally during the gap between after work and after dinner too. It offers cold lager, rose wine, tasty nibbles and service with a smile.
What's in the diary...
Thursday: Wine, whisky and ale.
Friday: Quadricolor music and musical fireworks.
Saturday: Viva Munegu!
Sunday: A movie for the kids on their special day
Coming up next week, musical art projection, Red Nose Day, Cinderella and Carnival of the Animals.
For lots more suggestions, visit maBoum's 7 day listing and enjoy your weekend.
(1) This week's quote is from Michael Palin and refers to Peter Cook, born this day in 1937. Cook is arguably Britain's greatest comic genius.