Enjoying life in Monaco and Monte Carlo.
Delivered to your email box first thing on Thursday morning.
April 5th Newsletter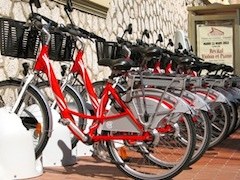 It's all been rather lovely (1)
Are you looking forward to your extra day off for Easter Monday?
What's new?
There are several Easter activities this weekend, starting with a traditional Good Friday procession on the Rocher tomorrow morning. Kids are catered for with entertainment and activites in many hotels such as the Alice in Wonderland themed experience from SBM, or chocolate workshops at the Metropole. Click through to our Easter weekend listing for more ideas.
Metropole Monte Carlo has announced that Karl Lagerfeld is re-designing its exterior spaces. The luxury hotel also plans a 3rd Joel Robuchon restaurant, to add to Yoshi, the chef's Japanese offering, and his eponymous gastronomic table.
Finally, a petition is being organized to save the Art Deco Sporting d'Hiver, currently home to Monaco's cinema and under threat of destruction by SBM. If you'd like to register your support, send your name and address to patrimoinesportinghiver[at]hotmail.fr.
What's in the diary...
Thursday: More Bruckner.
Friday: Early tennis treat and lots of art.
Saturday: Basketball and rum.
Sunday: Bling bling end to festival.
Coming up next week, an influx of mobile phones, and some music at midday.

For lots more suggestions, visit maBoum's 7 day listing and enjoy your weekend.
(1) This week's quote is reputedly the last sentence spoken by John Le Mesurier, born this day 1912. The English actor was most famous for his role as Sergeant Arthur Wilson in the sticom Dad's Army

.