Time out at the weekend in Monaco and Monte Carlo
Delivered to your email box first thing on Thursday morning.
May 5th Newsletter
Long live the cause of freedom (1)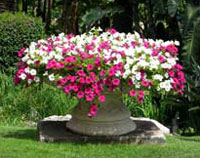 Hope you enjoyed your 2nd long weekend last week, because you'll have to wait another month for the next official holiday.
What's new?
As for unofficial holidays, we're all looking forward to the Grand Prix in just 3 weeks, when many businesses close. Now's the time to decide if you'll stay for the party, or get away for a relaxing weekend. If you're stuck in Monaco but want to avoid the race (not everyone is a petrol-head), take the opportunity to try places a short ride or walk away from the centre. Beach restaurants such as Lamparo and Cap Marquet in Cap d'Ail, and K Beach in Roquebrune are all open and well away from the noise of cars.
What's in the diary...
Thursday: music by priests, students and comedians.
Friday: flowers on the terrace, music in the library and DJ in the house.
Saturday: football and dollies.
Sunday: bouquets fit for a Princess.
Coming up next week, sommeliers at the beach and entrepreneurs at the hermitage.
Featured event
We're looking ahead to a number of events this week, as Monte Carlo Opera has announced its program for the coming season. French alto Nathalie Stutzmann is to perform 2 concerts of Verdi arias for castrati. Fans of the female voice will also be treated to a concert by the Latvian mezzo-soprano Elina Garanca. For a full listing of performances in various venues around Monaco, check our
Monte Carlo Opera story
.
For lots more suggestions, visit maBoum's 7 day listing and enjoy your weekend.
(1) This week's quote is from Churchill's speech announcing the end of war in Europe on 8th May 1945.