Events in Monaco and Monte Carlo.
Delivered to your email box first thing on Thursday morning.
March 10th Newsletter
Much the most interesting (1)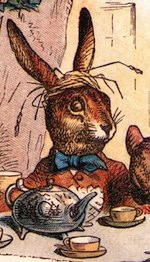 Another big name act was announced this week for the Sporting Summer Festival in July.

What's new?
The Pacific restaurant reopens this weekend after a complete makeover, metamorphosing into a New York style loft serving bbq grills. We're also continuing to celebrate International Women's Day with the launch of Femmes Leaders Monaco. The association joins the Femmes Chefs d'Entreprise and Ladies' Lunch in galvanizing women to raise money for good causes.
What's in the diary...
Thursday: A Last Supper, with wine or cognac.
Friday: Music inspired by guitars and magic horns.
Saturday: Go crazy with Casanova.
Sunday: No finish line concludes.

Coming up next week, Americans and designers get happy, and lunch with Bach and Beethoven.
Featured place
If you have a taste for North African cuisine, the Argentin restaurant in the Fairmont Hotel is now serving couscous for dinner. Some say the dish is to France what the curry is to Great Britain, but as you'd imagine in Monaco, there's a certain amount of added flair. You'll also need a large appetitie for couscous with 4 meats (merguez, lamb/beef/mint meat balls, chicken brochette and slow cooked leg of lamb), at 60 euros.
For lots more suggestions, visit maBoum's 7 day listing and enjoy your weekend.
(1) The March Hare was "much the most interesting" of choices to Alice in Wonderland, the alternative being the Hatter.