Unofficial events guide to Monaco and Monte Carlo.
Receive the newsletter in your email box first thing on Thursday morning.
February 24th Newsletter
Bold talk for a 1-eyed fat man (1)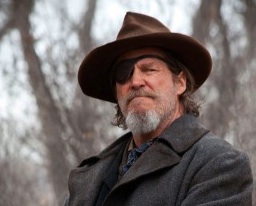 We're looking forward to seeing the Coen Brothers' remake of True Grit at the cinema this week and can't think of anyone better than Jeff Bridges to fill the boots of John Wayne.
What's new?
Don't tell everyone, but we've discovered where to buy the best coffee in Monaco. Our source tells us that aficionados will find a perfect brew in Casa del Caffe, Le Regina (closed until Monday) and Planet Cafe.
Which may be the reason why Costa Coffee has been closed since the beginning of the year. A notice on the door says it's closed for work, but we hear it's likely to re-open under a different name, as the lease has been taken over by Maison Mullot, which has cafes in Fontvieille and on the boulevard des Moulins, as well as a snack bar on the beach.
If you fancy running a breakfast cafe, cheese shop or socca bar, applications are being accepted for outlets in the refurbished Condamine Market, scheduled to open in Spring 2012. There are several other opportunities besides the 3 we mention, and you can find out more from the Mairie's Service du Domaine Communal - Commerce - Halles et Marchés on + 377 93 15 28 32.
What's in the diary...
Thursday: Southern wine and sexy salsa.
Friday: Whose music is Nycer? Mex, John G, or Rock n Roll.
Saturday: Virtual opera and visitors from the north.
Sunday: Art can be such fun.

For lots more suggestions, visit maBoum's 7 day listing and enjoy your weekend.
(1) If you hadn't already guessed, our title this week is a quote from the 1969 film True Grit.