As a child our Yule log was a chocolate swiss roll. It was a favourite Christmas treat, made with chocolate flavoured sponge rolled up and filled with chocolate flavoured butter cream, dusted with icing sugar and topped by a plastic cake decoration in the shape of a robin. Its only resemblance to a log was that it was long, round and brown.
There's little concern for realism in the Yule logs created by Monaco's pastry chefs this year. Traditional shape and colour have been disregarded in favour of innovative design, producing some quite astonishing Buches de Noel. Several of these culinary works of art don't even taste of chocolate, but I won't refuse a slice if I'm offered one.
Here's a selection of fancy, festive Buches de Noel to grace your tables this Christmas in Monaco.
Intuitions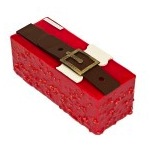 pastry chef Jerome de Oliveira
41 euros
serves 6 people
order 24 hours in advance from +377 97 70 78 90
more information: Patisserie Intuitions - buches
The Father Christmas themed log is one of 8 different designs available from 19 December at the patisserie at 2 rue des Iris.
Meridien Beach Plaza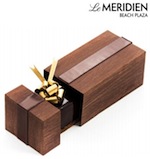 pastry chef Julien Beaulieu
60 euros
serves 8 people
order from +377 93 15 78 88
The angel cake is a limited edition, gluten free creation. Only 30 logs have been made and each is numbered.
Hotel Hermitage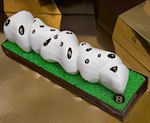 Designed to resemble Monte Carlo Pavillons, the luxury boutiques that have been built over Casino Gardens.
Fairmont Monte Carlo
pastry chef Stephane Delvert
serves 6-8 people
order from +377 93 50 65 00
Also available to taste at the hotel.
Metropole Monte Carlo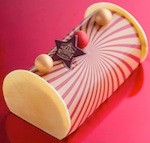 order from +377 93 15 13 79
A circus themed log.