Season starts 10th August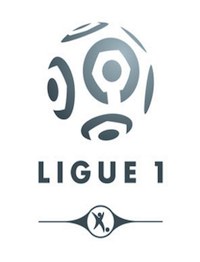 The 2014-2015 French Ligue 1 football season starts on Sunday, with Monaco playing at home to FC Lorient.
The first Monaco-Nice derby takes place on Saturday 27th September on home turf, and the following weekend, the Reds and Whites play away against the mighty Paris Saint Germain (PSG). Return matches take place in February, when Monaco visits Nice's Allianz Stadium on 21st, and play host to PSG on 28th.
Season tickets and hospitality
If you want to be sure of a seat for the games, season tickets and hospitality packages are now being sold.
Season tickets:
240 - 1170 euros
under 16s, over 65s, Monegasques, disabled, unemployed, 160 - 900 euros
families, 360 euros per adult and 57 euros per child
To buy your season ticket, visit the stadium box office, Mon-Sat from 10:00-18:30, or visit the club website at:
Abonnez-Vous saison 2014-2015
. Four hospitality packages are also available, with information on the team website at:
AS Monaco FC Hospitalite
.
Home games
As usual, we're listing the home games only on maBoum, but you should always check the official club website as there are often changes to dates and times. If you'd like to cheer the team as they travel around France, you'll find a full list of AS Monaco FC's fixtures, on the official website at: AS Monaco Football Club.
Sunday, 10
th
Aug
-
Monaco versus FC Lorient
Saturday, 30
th
Aug
-
Monaco versus LOSC Lille
Saturday, 20
th
Sep
-
Monaco versus En Avant Guingamp
Saturday, 27
th
Sep
-
Monaco versus OGC Nice
Saturday, 18
th
Oct
-
Monaco versus Evian Thonon Gaillard
Saturday, 1
st
Nov
-
Monaco versus Stade de Reims
Saturday, 22
nd
Nov
-
Monaco versus SM Caen
Wednesday, 3
rd
Dec
-
Monaco versus RC Lens
Saturday, 13
th
Dec
-
Monaco versus Olympique de Marseille
Saturday, 10
th
Jan
-
Monaco versus Girondins de Bordeaux
Saturday, 17
th
Jan
-
Monaco versus FC Nantes
Saturday, 31
st
Jan
-
Monaco versus Olympique Lyonnais
Saturday, 14
th
Feb
-
Monaco versus Montpellier Herault
Saturday, 28
th
Feb
-
Monaco versus Paris Saint Germain
Saturday, 14
th
Mar
-
Monaco versus SC Bastia
Saturday, 4
th
Apr
-
Monaco versus AS Saint Etienne
Saturday, 18
th
Apr
-
Monaco versus Stade Rennais FC
Saturday, 2
nd
May
-
Monaco versus Toulouse FC
Saturday, 16
th
May
-
Monaco versus FC Metz