New summer pass for Monaco's major art exhibitions.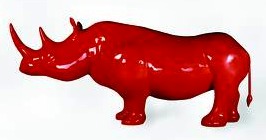 Art lovers visiting Monaco during summer can take advantage of a new ticket for current exhibitions at 4 venues. Costing 24 euros, the Pass Expos Ete (summer exhibitions pass) can be used between 13th July and 9th September to visit exhibitions at the Oceanographic Museum, Grimaldi Forum, Villas Paloma and Sauber. The price represents a saving of 12 euros on the full cost of entry and you can buy it from 13th July at the cash desks of the participating venues:
12 May-16 Oct
-
Marc Quinn: Littoral Zone
22 May-24 Sep
-
Thomas Schutte exhibition: Frauen
15 Jun-25 Nov
-
L'Atelier Van Dongen
13 Jul-9 Sep
-
Extra Large
The pass has been developed with the support of the Direction des Affaires Culturelles as part of the Government's drive to increase the cultural attractiveness of Monaco's image.