2012 summer concerts in the Princes' Palace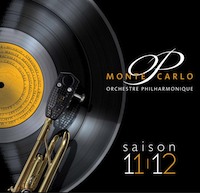 Of all the things to do each summer in Monaco, a warm evening outdoors, listening to the Monte Carlo Philharmonic Orchestra (OPMC) is always a highlight. Playing a series of 6 concerts in the Princes' Palace courtyard, OPMC's performances include major classical works, with a guest conductor and soloist.
Tickets for individual concerts cost from 19 to 95 euros, with reductions for groups and students. You can also buy a subscription for all 6 evenings for between 90 and 570 euros. Men are requested to wear jacket and tie.
Here's maBoum's "at a glance" program. Click through for more information.
Thursday, 12
th
Jul
-
Bernstein, Gershwin, Dvorak
Sunday, 15
th
Jul
-
Mozart, Tchaikovsky
Wednesday, 18
th
Jul
-
Brahms, Tchaikovsky
Sunday, 29
th
Jul
-
Massenet, Rodrigo, Franck
Thursday, 2
nd
Aug
-
Beethoven
Sunday, 5
th
Aug
-
European cabaret, Satie, Gershwin
In case of bad weather, concerts take place in the Rainier III Auditorium.
For more information visit the box office in the atrium of Monte Carlo Casino or phone +377 98 06 28 28.