Private presentation for CREM members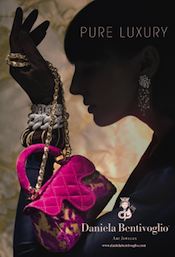 On 25th November at 19:00, Daniela Bentivoglio is inviting members of Monaco's Club des Residents Etrangers (CREM) to a private reception.
The boutique owner has recently joined CREM herself, and is holding the cocktail to introduce her collection of art jewelry and leather handbags.
During the evening, CREM members can take advantage of special prices at the outlet in the Monte Carlo Palace building, 7 boulevard des Moulins.
CREM members who are interested in attending the reception should RSVP before 20 Nov by email to info[at]crem.mc or phone +377 97 98 01 77.