Polo club procures private pitch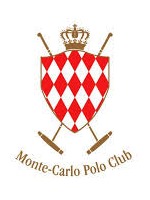 From 2 to 5 July, Monte Carlo Polo Club is organizing its 3rd Polo Cup, promising a mix of upmarket luxury and seriously exciting sport.
The posh international competition is taking place in the hills, 10 minutes from Monaco, at a private field that's to be inaugurated during the 3-day event.
In addition to cheering on the teams of the 10-goal tournament, ticket-holders can look forward to:
an opening ceremony including parade around Casino Square
cocktails and parties
a women's hat competition
a closing charity gala raising funds for Fondation Princesse Charlene, with Russian artists' work and a fashion show by Russian designers
More details will be released shortly.
For more information, including sponsor requests, email francesco[at]montecarlopoloclub.mc and visit the organizer's website at: Monte Carlo Polo Club.