Opportunity to attend exclusive dinner during Grand Prix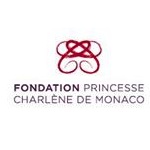 An exclusive dinner for 10 people is being auctioned in aid of the Fondation Princesse Charlene de Monaco, but if you want to attend, you'll need to get your bid in before 18:00 tomorrow, Saturday 16 May.
Donated by Nigel Essam and Barry Treacy, the dinner takes place on a trackside 44m tri-deck superyacht on Saturday 23 May from 20:00 to 23:00, during Monaco Grand Prix.
With a retail value of approx. 10,000 euros, the evening begins with a champagne reception and wine tasting, and is followed by a 3-course meal prepared by the yacht's chef, who has previously worked in several Michelin starred European restaurants.
The auction is being organized by the Champagne and Oyster Cycling Club (COCC) of Monaco and if you'd like to bid for the chance to take part in this exclusive evening, make sure to email either robrutter[at]me.com or damian[at]mclarengroup.com before 6pm Saturday 16 May.
For more information visit the website: Freedom Training: COCC St Tropez-Monaco charity ride with the Prince of Monaco.