Monaco versus Toulouse, 4 August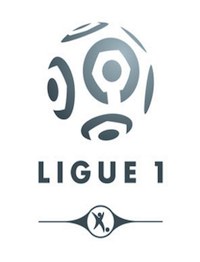 The 2017-2018 French Ligue 1 football season starts for Monaco on Saturday 4 August with a home-game against Toulouse.
The Reds and Whites topped the league table last season, 8 points ahead of Paris Saint-Germain (PSG), but the Parisians have come out fighting, with a 2-1 victory over Monaco last weekend in the French Super Cup (Trophee des Champions). The two teams next meet in November at Stade Louis II, and the Monegasques make the journey to the French capital on Sunday 15 April next year.
As for the local derby, Monaco visits Nice on 9 September, and the return match in the Principality is 26 November.
Home games
We've listed Monaco's home games below (correct at time of writing, 1 Aug 2017), but as the season progresses there are often changes to dates and times, so check back nearer the time. If you'd like to cheer the team as they travel around France, you'll find a full list of the club's fixtures on the official website at: AS Monaco Football Club: fixtures and results.
Friday, 4
th
Aug
-
Monaco versus Toulouse
Sunday, 27
th
Aug
-
Monaco versus Olympique Marseille
Saturday, 16
th
Sep
-
Monaco versus Strasbourg
Saturday, 30
th
Sep
-
Monaco versus Montpellier Herault
Saturday, 21
st
Oct
-
Monaco versus Caen
Saturday, 4
th
Nov
-
Monaco versus En Avant Guingamp
Sunday, 26
th
Nov
-
Monaco versus Paris Saint Germain
Saturday, 2
nd
Dec
-
Monaco versus Angers
Saturday, 9
th
Dec
-
Monaco versus Troyes
Wednesday, 20
th
Dec
-
Monaco versus Stade Rennais
Wednesday, 17
th
Jan
-
Monaco versus Nice
Saturday, 20
th
Jan
-
Monaco versus Metz
Sunday, 4
th
Feb
-
Monaco versus Olympique Lyonnais
Saturday, 17
th
Feb
-
Monaco versus Dijon
Saturday, 3
rd
Mar
-
Monaco versus Girondins de Bordeaux
Saturday, 17
th
Mar
-
Monaco versus Lille
Saturday, 7
th
Apr
-
Monaco versus Nantes
Saturday, 28
th
Apr
-
Monaco versus Amiens
Saturday, 12
th
May
-
Monaco versus Saint Etienne