Monaco's amateur handball team home fixtures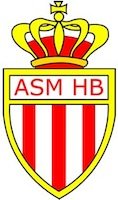 AS Monaco Handball has already been training hard throughout August for the 2014-2015 season in the N2 division of French Ligue Nationale de Handball. They've already played several friendly matches against local teams, and a further one is planned for 6th September against Saint Raphael.
The 2014-2015 season starts in earnest with the first round of the Coupe de France on Saturday 13th September, when Monaco takes a trip along the coast to play BTP Nice. As for the first league match on Saturday 20th September, the Reds and Whites play an away fixture against La Seyne-sur-mer.
Monaco's home games take place at Stade Louis II and are listed below. Dates and times have yet to be fixed, so check back later for more details. A full schedule of games is available on the team's website at: AS Monaco Handball, and there's news on its facebook page: AS Monaco Handball.
29 Sep-5 Oct - AS Monaco Handball versus HB Mougins-Mouans-Sartoux-Mandelieu (HB3M)
20-26 Oct - AS Monaco Handball versus AMSL Frejus
10-16 Nov - AS Monaco Handball versus Frontignan Thau Handball
24-30 Nov - AS Monaco Handball versus Vitrolles Handball
12-18 Jan - AS Monaco Handball versus US Crauroise Handball
26 Jan-1 Feb - AS Monaco Handball versus La Seyne Var Handball
9-15 Feb - AS Monaco Handball versus Chateauneuf Handball
9-15 Mar - AS Monaco Handball versus HB Bagnols Marcoule
23-29 Mar - AS Monaco Handball versus CS Marseille Provence HB
13-19 Apr AS Monaco Handball versus St Genis Laval Al Handball
4-10 May - AS Monaco Handball versus USAM Nimes Gard