10th edition of event celebrating jazz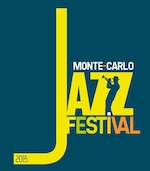 From 23 November to 6 December, the 10th edition of Monte Carlo Jazz Festival showcases new talent and legendary musicians, performing on the same stage.
This year we're looking forward to hearing two of the newer artists. First, Manchester based band GoGo Penguin, a trio formed by pianist Chris Illingworth, bassist Nick Blacka and drummer Rob Turner. Influenced by the music of Brian Eno, John Cage, Massive Attack and Aphex Twin, their sound is described as acoustic-electronica. After winning the 2014 Mercury Prize Album of the Year, the band signed a 3-album deal in April with Blue Note Records, the first of which should be released in early 2016.
Our second pick of the performers is young French pianist Thomas Enhco who plays romantic style jazz that reflects his classical background. He's released three albums so far, the latest of which was as a trio with bass player Chris Jennings and drummer Nicolas Charlier.
Program
23 Nov
-
James Farm, Richard Manetti 5tet
26 Nov
-
Avishai Cohen and OPMC, Thomas Enhco
27 Nov
-
Selah Sue, Gogo Penguin
28 Nov
-
Marcus Miller, Cory Henry and the Funk Apostles
3 Dec
-
Gregory Porter, Mario Biondi
4 Dec
-
Paolo Conte, Hugh Coltman
5 Dec
-
Melody Gardot, Kyle Eastwood
6 Dec
-
Barbara Hendricks, Daby Toure
Organized by Monte Carlo SBM. For more information and reservations phone +377 98 06 36 36, email ticketoffice[at]sbm.mc and visit the event Facebook Page at: Monte Carlo Jazz Festival.