Annual series of concerts and shows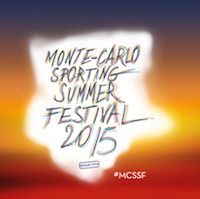 From 4 July to 22 August, Monte Carlo SBM organizes entertainment for all those spending the summer in the Principality.
The highlights for us this year are George Benson, Enrique Iglesias, and Simple Minds, but there are plenty more international stars and musical shows to suit younger fans and Italian and French audiences.
With a hugely successful career, Sting's performance is the most expensive at 1000 euros, which includes dinner beforehand, but excludes drinks. French singer Christine and the Queens can be seen for just 60 euros, performance only. Click through the links below for more information about each show.
To reserve tickets, phone +377 98 06 36 36 or email ticketoffice[at]sbm.mc, visit the ticket office next to the Cafe de Paris from 10:00 to 19:00, 7 days a week, or buy them up at Fnac and Carrefour.
Smart dress is required at the dinner shows, where gentlemen should wear a jacket, and dinner jackets are mandatory for gala evenings. Children under 7 are not admitted, and older children must be accompanied by their parents. For more information, visit the event website at: Sporting Summer Festival.
Overview of the 2015 program:
4 Jul
-
Lady Gaga and Tony Bennett
6 Jul
-
Christine and the Queens
7 Jul
-
ZZ Top and Johnny Gallagher
8 Jul
-
Lenny Kravitz
9 Jul
-
Calogero
10 Jul
-
Fight Aids with Gad Elmaleh
11 Jul
-
Carlos Santana
13-18 Jul
-
Jake and Elwood: The Blues Brothers Story
20 Jul
-
George Benson
22 Jul
-
George Ezra
23 Jul
-
Caetano Veloso and Gilberto Gil
25 Jul
-
Sting
28-29 Jul
-
Johnny Hallyday: Rester Vivant
30 Jul
-
Simple Minds
31 Jul
-
Il Volo
1 Aug
-
Julien Clerc
3 Aug
-
The 100 Voices of Gospel
4-5 Aug
-
Bad Boys of Ballet
6 Aug
-
Florent Pagny
7 Aug
-
Haifa Wehbe
8 Aug
-
Florence Foresti
10 Aug
-
Queen Extravaganza
11-12 Aug
-
That's Entertainment starring Pixie Lott
13 Aug
-
Anastacia
14 Aug
-
Status Quo
15 Aug
-
Biagio Antonacci
16 Aug
-
Enrique Iglesias
20-22 Aug
-
Todes Ballet