Pierre Ferchaud takes up post from 1st November.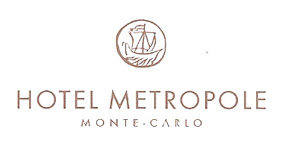 Saturday is a big day at the Metropole Monte Carlo, as the hotel welcomes Pierre Ferchaud as its new General Manager. The appointment follows the departure of Jean-Claude Messant, who is now at the Royal Mansour.
M. Ferchaud studied the hotel business in Strasbourg and began his career in 1978. He worked in London, Paris and Madrid, acquiring both the functional and operational skills necessary for his first General Manager position in 1983, at the American Marriott Group's Prince de Galles.
From 1988 to 1993 he handled the Concorde Lafayette, and in 1994 he led the team of the Hotel Bristol in Paris to its achieve success as one of the most famous palaces in the world. After 17 years, he moved to the Hotel Fouquet's Barriere, whilst co-authoring a report on hotel rankings, creating a new label of Palace, for exceptional 5 stars hotels.
The new boss has said "joining the Metropole is a great honour" and that he is proud to share with his new team his ambitions to consolidate the hotel's luxury reputation.