Tennis player promotes healthy eating in Monaco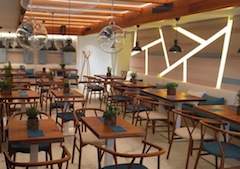 Photo Source:
Eqvita Restaurant Facebook
Novak Djokovic, tennis champion and Monaco resident is opening a restaurant in the Principality called Eqvita.
The new venture will focus on healthy eating and is located in the old Cosmopolitan Restaurant premises.
Several photos have been posted on social media by the Serbian and his wife Jelena, including a message explaining that they have transferred their passion for healthy food into a restaurant concept and that it should open in a few weeks.
A pre-opening party was held on Sunday, with family and friends, but the public launch date has not yet been announced.
For more information follow the postings on social media at: