Gout de France in Monaco restaurants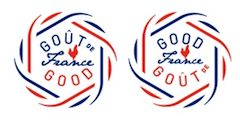 Several restaurants in Monaco are participating in a French project called Gout de France / Good France.
The French multi-course meal is now listed as a UNESCO "world intangible heritage", and the Gout de France event aims to celebrate Gallic gastronomy as a valued cultural practice.
Project organizers have enlisted the support of more than 1000 chefs from around the world, who are offering the public an opportunity to share a French meal on one date, 19 March 2015.
In Monaco 9 chefs are involved:
Marcel Ravin of Blue Bay
Jean-Claude Brugel of Cafe de Paris
Henri Geraci of Montgolfiere
Thierry Paludetto of Bouchon
Laurent Colin of Meridien Beach Plaza
Frederic Ramos of Novotel Cafe
Francis Poidevin of Quai des Artistes
Jean-Philippe Boussious of Cordon d'Or (Lycee)
Joel Garault of Vistamar
All the chefs are proposing a French style feast, which includes a traditional aperitif, cold entree, hot entree, fish or seafood dish, meat dish, French cheese, chocolate dessert, wines and digestif. Each menu is priced at the discretion of the restaurant, and project organizers are encouraging establishments to donate 5% of the evening's takings to a local NGO.
If you'd like to see what's on the menu in participating restaurants, visit: Gout de France: Monaco restaurant menus.
For more information visit the event website at: Gout de France.