Live music and clubbing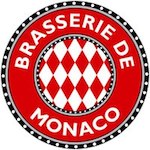 Brasserie de Monaco is something of an institution in the Principality. One of the most popular bars overlooking Port Hercule, the micro-brewery serves food, including Haagen Dazs ice-cream, and screens sports events. On the terrace there's live music most nights, and on Saturdays, DJs entertain party-goers until the small hours.
18:30-20:30, happy hour
19:00-22:00, live music
22:00-3:00, DJ (Saturdays only)
Check out the program for September Saturdays and Monaco Yacht Show below, and for a full schedule, visit the bar's facebook page at: Brasserie de Monaco.
6 Sep, Les Folks live, DJs Slim'Remyx and Pete Kassidy
13 Sep, Soulback live, clubbing with Amazing Disco Party
20 Sep, Hidden Bomb live, DJ Pete Kassidy
Monaco Yacht Show
clubbing every night with Pirates' Party Days:
24 Sep Barmagrande live
25 Sep, Acid Rain live
26 Sep, Soulback live
27 Sep, Les Folks live