Grimaldi Forum's great giveaway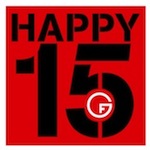 Monaco's major event venue, the Grimaldi Forum, is celebrating its 15th anniversary this year. With a new logo and website already unveiled, managers are now offering free holidays or weekends away every month in a competition called Happy 15.
The prizes are being given away in a draw. To take part, you must visit the Grimaldi Forum, fill out a competition entry form and post it in a box. Each month, one lucky winner's details are drawn, following which all remaining entries are destroyed, leaving the box empty for the next month's competition.
Each prize consists of a holiday or weekend trip to a destination that ties in with the Grimaldi Forum's events calendar. The first destination marks the Principality's celebration of 2015 as the Annee de la Russie (Russian year), with a holiday for two in St Petersburg. Winners can choose any time between August and October 2015 to take the break.
Competition entries have been collected since 15 January, and the draw takes place on 16 February, so there's still time to enter. The destination of the second draw is to be announced at the same time.
For more information, visit the venue's website at: Jeu-concours HAPPY 15 : faites le plein de cadeaux....