Art exhibition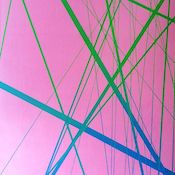 Photo Source:
Olivia Brazier (@brazinraisin)
Local artist Olivia Brazier is displaying a number of paintings in La Turbie on Friday, 2 September.
Entitled Colourflux, the exhibition takes place in Rudolf Nureyev's former studio from 18:00 to 20:30.
67 chemin de la Cruella par la Gayan
06320 La Turbie
France
For more information visit the artist's website at
Olivia Brazier
.