OPMC jeune public: Jeux Video
Venue: Auditorium Rainier III
Music for a young audience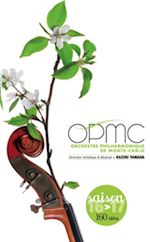 A musical show on the theme of music generated for video games, designed to capture children's attention and develop their appreciation of music. Philippe Béran conducts the orchestra and presents the show in French.
children age 4+, accompanied by a parent
duration approx. 1h
tickets from 4 euros
For more information and full program visit the orchestra's website at:
OPMC concerts: jeune public
.
One of 2 performances for children in the Monte Carlo Philharmonic Orchestra's 2016-17 season. For more information phone +377 98 06 28 28 and email atrium[at]opmc.mc.