Vivanova & Art Monaco Prize Gala Dinner
Venue: Fairmont Monte Carlo
Cocktail, gala and dinner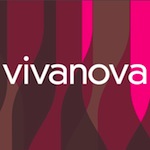 An evening that begins with a cocktail reception and art display, followed by a four-course dinner with New World wines and black-tie gala at which Art Monaco presents its 2016 awards. The event presents an opportunity to mingle with artists, gallery owners, curators and collectors.
250 euros per person, includes entry to Art Monaco
limited numbers
Wines are provided by Mitton International Wines.
Organized by Club Vivanova in partnership with Art Monaco. For more information and ticket reservations email booking[at]clubvivanova.com and visit the organizer's site at: Club Vivanova: Art Monaco excellence prize gala dinner.