Naomi's Kitchen: festive sweet treats
Venue: Ni Box
Recipe demonstrations and tasting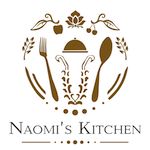 In the Munchkin's Club, a Naomi's Kitchen workshop for a gluten-free and vegan Christmas.
duration 1h30
35 euros per person
discounted entry for members of Naomi's Kitchen
The event includes a cookery demonstration of three recipes: pumpkin and pecan cheese 'fake', christmas cookies, and healthy hot chocolate. Attendees are invited to taste the products, and they receive a free gift. Detailed recipes are emailed to participants after the workshop. Superfoods can also be bought through the organizers.
Organized by Naomi's Kitchen. To reserve a place, contact workshop[at]naomis.kitchen. For more information about membership, from 79 euros, visit the organizer's website at: Naomi's Kitchen: annual membership..