Langage des corps
Venue: Auditorium Rainier III
French language philosophical discussion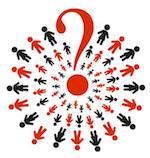 A Rencontres Philosophiques discussion on the theme of "Langages des corps - corps ecrit, corps exhibe, corps habille", considering why we clothe our bodies. Leading the discussion are philosophers Marie-Aude Baronian and Veronique Bergen, sociologist Philippe Liotard, and psychoanalyst/psychologist Catherine Rioult.
duration 2h
free entry, open to the public
reservation advised
The Rencontres Philosophiques take place every second Thursday of the month. Initiated by Charlotte Casiraghi and three philosophers, the aim is to introduce school children to philosophic discussion.
For more information and reservation, email reservation[at]philomonaco.com and visit the organizer's website at: Les Rencontres Philosophiques de Monaco.