Concept Piano 1
Venue: Salle Garnier: Opera House
A Printemps des Arts 2017 festival concert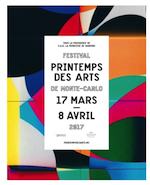 Two piano recitals during the evening, first by Ivo Kahanek, second by Jean-Efflam Bavouzet. Tickets 25 or 30 euros. Program:
Patrick Marcland, Stretto, with Aurelie Bouchard on harp
Ivo Kahanek:

Chopin, three scherzos, ops 20, 31, and 54
Janacek, Sonata 1.X.1905 From the Street
Martinu, Three Czech dances H 154

Jean-Efflam Bavouzet:

Beethoven piano Sonata no 7 op 10 no 3
Boulez, 12 Notations pour Piano
Bartok, Musiques nocturnes (excerpt from Out of Doors) Sz 81
Ravel, four pieces
The performance is preceded by an introductory talk about 'instruments de tortures pianistiques' (pianistic instruments of torture) by David Christoffel, free to concert ticket-holders, 10 euros to members of the public. The talk takes place in Princess Grace Theatre and starts at 18:30 sharp, late arrivals will be refused entry. Reservation required on +377 93 25 54 08.
For a listing of all Printemps des Arts 2017 events, visit our page: Printemps des Arts 2017 and for more information about the event webiste at: Festival Printemps des Arts de Monte Carlo.