Business Time: le marche de l'art
Venue: Villa Sauber: New National Museum of Monaco
Business networking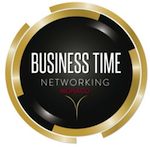 A quarterly networking event that targets business leaders, employees and independent professionals. The theme relates to art and special guests include Cristiano Raimondi of the Nouveau Musee National de Monaco, Pierre Medecin of the Societe d'Exploitation et de Gestion des Entrepots de Monaco, and Minister of State Henri Fissore.
20 euros online payemnt for JCEM members
25 euros online payemnt for non-members
30 euros on the door
Organized by the Jeune Chambre Economique de Monaco. For more information contact phone 06 07 58 45 61 or email laetitia.mikail[at]jcemonaco.mc.