Evenement Congo
Venue: Auditorium Rainier III
A Printemps des Arts 2017 festival concert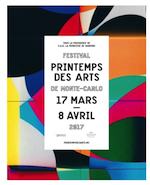 Performance by two orchestras: the Symphonique Kimbanguiste and the Monte Carlo Philharmonic. Tickets 30 or 50 euros. Program:
Wabasolele, extract of symphonie no 3, Mon Identite
Mbuangi, Luba
Beethoven, symphony no 8 op 93, 4 movements
The performance is preceded at 16:00 in the Place du Casino by a dance by Ballet Kiesse Na Kiesse de Kinshasa, open to the public and free of charge. There is then a round table talk about the orchestra, free entry but limited numbers. The talk starts at 19:00 sharp, late arrivals will be refused entry. Reservation required on +377 93 25 54 08.
For a listing of all Printemps des Arts 2017 events, visit our page: Printemps des Arts 2017 and for more information about the event webiste at: Festival Printemps des Arts de Monte Carlo.