Musique de la Renaissance 2
Venue: Eglise Saint Charles
A Printemps des Arts 2017 festival concert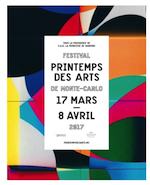 The Huelgas Ensemble conducted by Paul Van Nevel performs works by Palestrina, Gombert, and Lassus. Tickets 30 euros. Program:
Palestrina
Hexachord Mass extract
Pope Marcellus Mass extracts
Gombert
Tous les regretz a 6
Je prens congie a 8
Lassus, Lamentationes Hieremiae Feria sexta in Parasceve a 5
The performance is preceded by a talk about the three composers, 'classics' of the Renaissance, by Isabelle Ragnard of the Conservatoire National Superieur de Musique et Danse de Paris. Entry is free to concert ticket-holders, 10 euros to members of the public. The talk starts at 19:00 sharp, late arrivals will be refused entry. Reservation required on +377 93 25 54 08.
For a listing of all Printemps des Arts 2017 events, visit our page: Printemps des Arts 2017 and for more information about the event webiste at: Festival Printemps des Arts de Monte Carlo.