Gout de France 2017
Venue: Several places in Monaco
French food festival returns to Monaco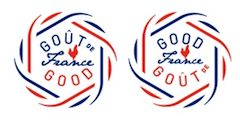 For the third consecutive year restaurants in Monaco are participating in the celebration of French gastronomy, Gout de France / Good France.
Participating restaurateurs have each designed a dinner menu promoting French style culinary excellence.
In Monaco 12 chefs are involved:
Marcel Ravin of Blue Bay
Thierry Paludetto of Beefbar
Franck Lafon of Cafe de Paris
Jean-Claude Brugel of l'Hirondelle
Henri Geraci of Montgolfière
Laurent Colin of l'Intempo
Benoit Witz of Vistamar
Pascal Brizzi of Quai des Artistes
Philippe Joannès of Saphir24
Dominique Lory of Louis XV Alain Ducasse
Gilles Brunner of Lycee Technique Hotelier
Pascal Silman of Sensais
The event was initiated after UNESCO listed the Gallic multi-course meal as a "world intangible heritage" and involves chefs from around the world.
If you'd like to see what's on the menu in participating restaurants, visit: Gout de France: Monaco restaurant menus.
For more information visit the event website at: Gout de France.