Vivanova tasting: Family of Hounds Gin
Venue: Yacht Club of Monaco
Private event for club members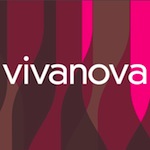 In the Yacht Club's Wine Palace wine bar, tasting of Family of Hounds Gin, hosted by founder and owner Andrea Frigerio. Range of mixers and canapes are included.
free entry Club Vivanova members
trade professionals welcome
limited to 25
Organized by Club Vivanova. For more information and reservations email booking[at]clubvivanova.com and visit the organizer's website at: Club Vivanova event calendar. Club membership costs 120 euros per year.