TEDx Monte Carlo 2017
Venue: Grimaldi Forum
An independently organized TED event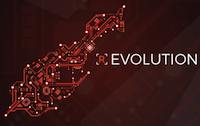 An 1-day event featuring a series of talks on a range of topics including science, entertainment and global issues. This year's theme is Permis d'Apprendre (licence to know). Around 16 local and international speakers are presenting.
TEDx is a program of local events, organized on the lines of a TED Conference. Talks are short, less than 18 minutes.
For more information contact media[at]tedxmontecarlo.com and visit the event website at: TEDx Monte Carlo.