Forbidden City ateliers jeunesse
Venue: Grimaldi Forum
French language children's art workshops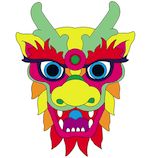 From 17 to 28 July, a series of creative workshops for children aged 4-6 in the mornings, and 7-11 in the afternoons, linked to the Grimaldi Forum's summer exhibition about the Forbidden City and imperial China.
Each session includes a guided tour of the exhibition led by an art historian and a workshop that develops children's creative skills using the exhibition as inspiration.
individual workshop and exhibition visit, 19 euros
5-day course and exhibition visit, 85 euros
maximum 25 children per group
For a full schedule visit the venue website at: Grimaldi Forum: ateliers jeunesseate.
For more information and reservations phone +377 99 99 30 00, email ticket[at]grimaldiforum.mc, or visit the venue ticket office.