Vivanova wine party
Venue: Meridien Beach Plaza Hotel
Networking party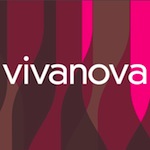 At the Meridien's Amber Summer lounge venue by the sea, networking and party event with promotion by Spadoro House of Fragrances.
20:00-23:00
free entry
guests pay for their own drinks and refreshments
live DJ
The evening is presented by club founder and New World wine professional Bradley Mitton.
Organized by Club Vivanova. For more information and reservations email booking[at]clubvivanova.com and visit the organizer's website at: Club Vivanova event calendar. Club membership costs 120 euros.