Vivanova party: Luxury Life International launch
Venue: Meridien Beach Plaza Hotel
Networking party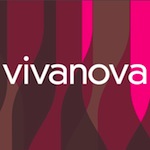 At the Meridien's Adamas beach venue, networking and party event to celebrate the launch of Luxury Life International magazine.
18:00-21:00
free entry
guests pay for their own drinks and refreshments
live DJ
Luxury Life International started life online at luxurynewsonline.com. It focuses on successful people including film producers, artists, celebrities, couture fashion designers, interior designers, entrepreneurs, big name brands and events. It collaborates with Angela Simon's PR company brandsandconnections.com.
Organized by Club Vivanova and presented by club founder and New World wine professional Bradley Mitton. For more information and reservations email booking[at]clubvivanova.com and visit the organizer's website at: Club Vivanova event calendar. Club membership costs 120 euros.