World Alzheimer's Day 2017
Venue: Several places in Monaco
Raising awareness of Alzheimer's Disease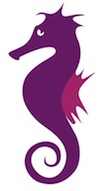 Marking World Alzheimers Day.
10:00-16:30, 'Bien Vieillir a Monaco' village, Espace Leo Ferre
11:30, Alzheimer march followed by giant Zumba, Stade Louis II
17:30, French language public conference, 'l'Experience du monde d'un patient Alzheimer nous est-elle accessible?', auditorium of Lycee Technique et Hotelier
At the village there are stalls offering information, demonstrations, workshops and activities for children and adults.
Organized by the Association Monegasque pour la Recherche sur la Maladie d'Alzheimer (AMPA). For more information email info[at]ampa-monaco.com or phone +377 92 16 58 88, and visit the organizer's website at: AMPA Monaco: Journee Mondiale Alzheimer 2017.
Related events