Opera: Faust gala
Venue: Salle Garnier: Opera House
Opera by Gounod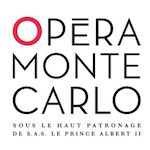 Four performances, on 23 (gala), 25, 27, and 29 (for a young audience) March, of Gounod's Faust, an opera in five acts, with a libretto by Jules Barbier and Michel Carre, based on Goethe's play.
gala tickets 50, 100, and 150 euros
Production created at the Theatre du Capitole. Performed by Monte Carlo Opera and Philharmonic Orchestra.
Part of the Opera de Monte Carlo 2017-18 season.
evening wear for galas
late arrivals will be excluded until the interval
For more information visit the website:
Opera Monte Carlo: 2017-2018
.
Tickets available to the public by phoning +377 98 06 28 28, at the casino atrium ticket office, and by visiting the website: Opera Monte Carlo: reservation en ligne.