Opera: Les Contes d'Hoffmann
Venue: Salle Garnier: Opera House
Opera by Jacques Offenbach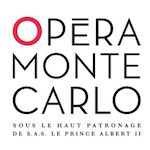 Four performances, on 22 (gala), 25, 28, and 31 January, of Offenbach's Les Contes d'Hoffman, an opera with prologue, three acts and epilogue. Libretto by Jules Barbier and Michel Carre, inspired by three tales by Ernst Theodor Amadeus Hoffmann.
tickets 40, 75, and 110 euros
An Opera Monte Carlo production, with the Monte Carlo Philharmonic Orchestra.
Part of the Opera de Monte Carlo 2017-18 season.
smart dress required
late arrivals will be excluded until the interval
For more information visit the website:
Opera Monte Carlo: 2017-2018
.
Tickets available to the public by phoning +377 98 06 28 28, at the casino atrium ticket office, and by visiting the website: Opera Monte Carlo: reservation en ligne.
Invitation to CREM
Members of the Club des Residents Etrangers de Monaco are invited to the ball.
category 1 tickets, 99 euros pp
RSVP before 8 Jan
10 tickets available
For more information email info[at]crem.mc or phone +377 97 98 01 77.