Orchestre Philharmonique de Vienne
Venue: Grimaldi Forum
Concert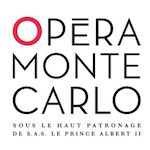 In the Salle des Princes, a concert by the Vienna Philharmonic Orchestra, conducted by Gustavo Dudamel. Program includes Mahler's Symphony no 10 first movement, and Berlioz's Symphonie fantastique.
tickets 20, 35, 45, 65, 140, and 200 euros
An Opera Monte Carlo and Grimaldi Forum co-production.
Part of the Opera de Monte Carlo 2017-18 season.
smart dress required
late arrivals will be excluded until the interval
For more information visit the website:
Opera Monte Carlo: 2017-2018
.
Tickets available to the public by phoning +377 99 99 30 00 or +377 98 06 28 28, at the Grimaldi Forum ticket office, and by visiting the website: Opera Monte Carlo: reservation en ligne.
Invitation to CREM
Members of the Club des Residents Etrangers de Monaco are invited to the concert.
category 1 tickets, 126 euros
only 16 tickets available
RSVP before 18 Dec
For more information email info[at]crem.mc or phone +377 97 98 01 77.