Opera: I Puritani
Venue: Auditorium Rainier III
Opera by Vicenzo Bellini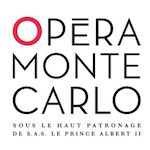 In the Salle Kreizberg, two concert performances, on 3 and 6 December, of Bellini's I Puritani, in three acts. Libretto by Carlo Pepoli, based on Tetes Rondes et Cavaliers by Jacques-Francois Ancelot and Xavier-Boniface Saintine.
tickets 30, 55, and 80 euros
With Monte Carlo Opera and Philharmonic Orchestra.
Part of the Opera de Monte Carlo 2017-18 season.
smart dress required
late arrivals will be excluded until the interval
For more information visit the website:
Opera Monte Carlo: 2017-2018
.
Tickets available to the public by phoning +377 98 06 28 28, at the casino atrium ticket office, and by visiting the website: Opera Monte Carlo: reservation en ligne.