Cine concert: Faust (1926)
Venue: Salle Garnier: Opera House
Film screening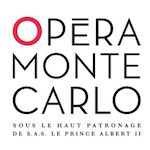 Screening of 1926 silent movie Faust, with live backing music improvised by pianist Jean-Francois Zygel.
Starring: Gosta Ekman, Emil Jannings, Camilla Horn
Director: F W Murnau
Genre: Drama | Fantasy | Horror
Running time: 1h25
More details: Faust (www.IMDB.com)
Part of the Opera de Monte Carlo 2017-18 season. For more information visit the website: Opera Monte Carlo: 2017-2018.
tickets 15, 20, and 30 euros
smart dress required
Tickets
available to the public by phoning +377 98 06 28 28, at the casino atrium ticket office, and by visiting the website:
Opera Monte Carlo: reservation en ligne
.
The screening is also part of the Tout l'Art du Cinema 2017-18 season. Visit maBoum's listing of the full program at: Tout l'Art du Cinema 2017-2018, and the season site at: Tout l'Art du Cinema.