Vivanova Turkish wine dinner
Venue: Oliban Monaco
Networking, dinner and wine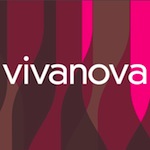 A Turkish dinner with belly dancing entertainment, hosted by New World wine professional Bradley Mitton, and with wines from Mozaik Winery in Turkey.
50 euros per person
20:00-22:00
open to Club Vivanova members and non-members
Organized by Club Vivanova. For more information and reservations email booking[at]clubvivanova.com and visit the organizer's website at: Club Vivanova event calendar. Club membership costs 120 euros per year.