Vivanova Turkish wine tasting
Venue: Yacht Club of Monaco
Members only wine tasting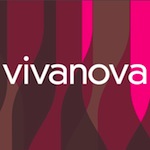 In the Wine Palace wine bar, a tasting of Turkish Mozaik wine, hosted by winery owner Melis Kurtel. Cheese and charcuterie accompany the tasting.
free of charge for Vivanova members
limited to 25
Mozaik Winery is owned and operated by Melis and Ali Emin and produces a range of full-bodied reds from traditional grape varietals. Monaco's Wine Palace now stocks the wines, including the 2012 Syrah by the glass throughout October and November 2017.
Organized by Club Vivanova. For more information and reservations email booking[at]clubvivanova.com and visit the organizer's website at: Club Vivanova event calendar. Club membership costs 120 euros per year.