No Time's Land
Venue: Grimaldi Forum
Musical comedy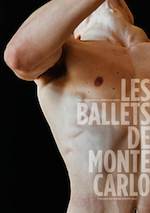 In the Salle Prince Pierre on 8 and 9 December, performances of a Chore-Voix, a multi-disciplinary artistic training project for teachers, inspired by the principles of the Ballets de Monte Carlo Company.
25 euros
reductions for groups
under 25s 12 euros
No Time's Land is a new show, created over 16 months, with 53 teachers and 65 students from Monaco and Nice.
A Monaco Dance Forum performance. For ticket reservations phone +377 99 99 30 00, and for more information email info[at]balletsdemontecarlo.com and visit the artist's website at: Ballets de Monte Carlo: projet educatif chore-voix.