International Philanthropy Summit 2018
Venue: Auditorium Rainier III
Networking and knowledge sharing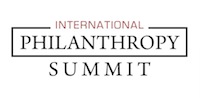 An event that reviews and discusses the philanthropic actions, social and environmental responsibilities of the luxury industry. The summit aims to review philanthropic action, promote networking and share experience. Organizers have invited notable philanthropists to attend thought-provoking sessions, with the goal of shaping a global philanthropic agenda. Program overview:
11:00-15:30, discussions:
How can private wealth fill public gaps? Charity, philanthropy and social investment
How can celebrities and luxury brands work to save natural resources, improve the livelihoods and educate the most vulnerable and unprotected people?
What are the key trends in philanthropy? Rebuilding, change, policy, laws, education, culture, media etc.
18:00 onwards, evening reception including the Philanthropists of the Year Awards. Special guests and speakers to be announced.
Organized by Luxury Briefing and Prime Report. For more information contact olga[at]hautetoday.com.