Back to Nature / Retour a la Nature
Venue: Stars n Bars
Environmental awareness games, workshops and exhibition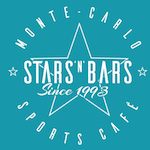 On the upper floor StarDeck, an afternoon exploring nature for all ages. The event includes fun and games investigating the world of insects, plant life and animals. Participants learn how to protect nature by reducing waste and recycling everyday materials in creative ways.
free entry, open to all
13:00-17:00
The event features Murielle Mouflard's Unknown World of Insects, saving whales and dolphins with TAF (The Animal Fund), discovering life in nature with Nicolas Volaire, identifying animal footprints with S'PECE, and EcoBrico with Stars n Bars's eco-animatrices.
One of a series of EcoHub events promoting environmental wellbeing.
For more information visit the event on facebook at: Retour a la Nature / Back to Nature.