Vivanova launch: Vodka23
Venue: Yacht Club of Monaco
Members only launch and tasting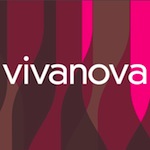 In the Yacht Club's Wine Palace bar, members of Club Vivanova and trade professionals are invited to a tasting and launch of Estonian vodka. Founder of the Vodka23, Alexander Beliaikin is hosting the event. A selection of vodka cocktails are available, served with cheeses and charcuterie.
Vodka23 uses untreated wheat elds and Estonian water. It has a mild and mellow taste and is the perfect ingredient for a long drink or cocktail.
Organized by Club Vivanova and presented by club founder and New World wine professional Bradley Mitton. For more information and reservations email booking[at]clubvivanova.com and visit the organizer's website at: Club Vivanova event calendar. Club membership costs 120 euros.