Stephanos Thomopoulos
Venue: Auditorium Rainier III
Piano recital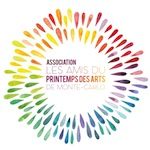 As a prelude to the 2018 Printemps des Arts festival, a concert of music by Mozart, and George Crumb, performed by pianist Stephanos Thomopoulos.
members of the association 10 euros
non-members 15 euros
reservations before 8 February
The concert is followed by a cocktail offered by organizers the Amis du Printemps des Arts de Monte Carlo.
Created during the 25th edition of the Printemps des Arts, the Friends Association supports the artistic work of the festival.? Since 2010 it has organized concerts and conferences as a prelude to the festival, as well as the opportunity to meet artists. Membership costs 90 euros pp.
For more information phone +377 93 25 58 04 and 06 80 86 23 57, email info[at]amisduprintemps.com and visit the website at: Association Les Amis du Printemps des Arts de Monte Carlo.