Vivanova tasting: Eden Mill Love Gin
Venue: Yacht Club of Monaco
Gin tasting party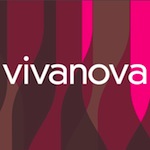 In the Yacht Club's Wine Palace bar, a St Valentine's Eden Mill St Andrews gin tasting, with cocktails, cheeses and charcuterie.
Eden Mill St Andrews is a Scottish single-site brewery and distillery. Love Gin is a light blush pink gin blending local botanicals and exotic fruits, with sweet vanilla and floral notes. In addition to Love Gin, the tasting includes Original Gin, Oak Gin, and Hop Gin.
Organized by Club Vivanova and presented by club founder and New World wine professional Bradley Mitton. For more information and reservations email booking[at]clubvivanova.com and visit the organizer's website at: Club Vivanova event calendar. Club membership costs 120 euros.